Majority Rules: The Battle for Ballot Initiatives
The Center for Work and Democracy's Ballot Initiatives Project Report presents in-depth research on the fight over ballot initiatives being waged across the country. In recent years, citizen initiatives have returned rights, protections, and wealth to working communities, raising wage floors, expanding access to Medicaid, protecting abortion rights, increasing public school funding, curbing predatory debt-collection, and more. Initiative wins in red, blue, and purple states alike frequently contradict politicians in these same states, demonstrating that there is far more popular agreement on policy than partisan polarization would indicate. Now the initiative process is coming under attack from corporate interests and state legislators who stand to lose power to the popular vote. The fight over ballot initiatives is one of the most consequential voting rights struggles of our time, with deep implications for the future of the United States political system.
Download the report here.
Organizing and Protest in Political Crisis
Center for Work and Democracy Fall Conference +

Degenerations of Democracy

Book Launch
The Center for Work and Democracy's Fall Conference considered what can be done to preserve democratic society and improve conditions for working people in a context of authoritarian threat, diminished political rights, concentrated wealth, and violent policing.
Keynotes were presented by Marcia Howard (Vice President, Minnesota Federation of Teachers; Community Leader, George Floyd Square; English Teacher, Roosevelt High School) and Dave Regan (President, United Healthcare Workers West/SEIU).
The late afternoon panel on Friday featured a book launch for Craig Calhoun, Dilip Gaonkar, and Charles Taylor's new book, Degenerations of Democracy. Craig Calhoun (University Professor, Arizona State University) discussed his and his co-authors' effort to come to grips with democracy's crisis, and Cedric de Leon and Stephanie Mudge commented on the book.
Center for Work and Democracy Fall Conference | DAY-1
Center for Work and Democracy Fall Conference | DAY-2
The Center for Work & Democracy brings social scientific expertise to bear on the need for rebuilding popular voice in an increasingly plutocratic US.
The core thesis of the Center is that the biggest problem that confronts efforts to realize democracy and economic justice is not a lack of policy ideas or an absence of support or resources, but the limitations of politics itself.
The goal of the Center is to produce work that contributes to rebuilding a politics that reflects the aspirations and policy priorities of working people. The Center will contribute to social scientific discussions of the political moment and develop a political social science that is more relevant for the challenges of the twenty-first century. The Center will diagnose contemporary forms of social domination, inequality, solidarity, and popular power in order to understand the possibilities and limitations present in popular politics.
The Center's work is organized into core themes that are determined by the director, the steering committee, and faculty associates. The Center will achieve these goals by contributing to research, teaching, and convening conversations, workshops and conferences that endeavor to reach the academic community and the broader public.
About the Director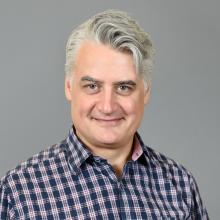 Michael McQuarrie holds a Ph.D in sociology from New York University, was tenured at the University of California, Davis, and has spent the last seven years as an Associate Professor of Sociology at the London School of Economics and Political Science. His research focuses on democratic politics, urban governance, and civil society. His research has appeared in numerous journals including Politics and Society, the British Journal of Sociology, City and Community, Public Culture, and the ANNALS of the American Academy of Political and Social Science. He has edited volumes on political participation and urban governance. His public facing work has appeared in numerous global outlets including: Scroll.in, Public Culture, The Hindustan Times, Shelterforce, New Politics, openDemocracy, and Newsweek online. Among his media appearances is as an expert commentator for the award-winning, Al Jazeera English documentary, The People vs. America. He has been a research fellow at the International Inequalities Institute (London School of Economics), the Institute for Public Knowledge (New York University), and the University of California, and was a BMW Foundation Young Leader.
He has received funding from the Social Sciences Research Council, the MacArthur Foundation, and the Department of Housing and Urban Development. Prior to starting his Ph.D, he was a labor organizer in West Virginia, Ohio, and New York and a community organizer in the South Bronx.