Inspiring students to create social change
Become a real-world problem solver.
In the School of Social Transformation, you'll learn how to create social change that is democratic, inclusive and just.
Study diversity and justice while learning about the historical, cultural and social forces that shape our society, and find innovative ways to engage with the community and positively transform the world.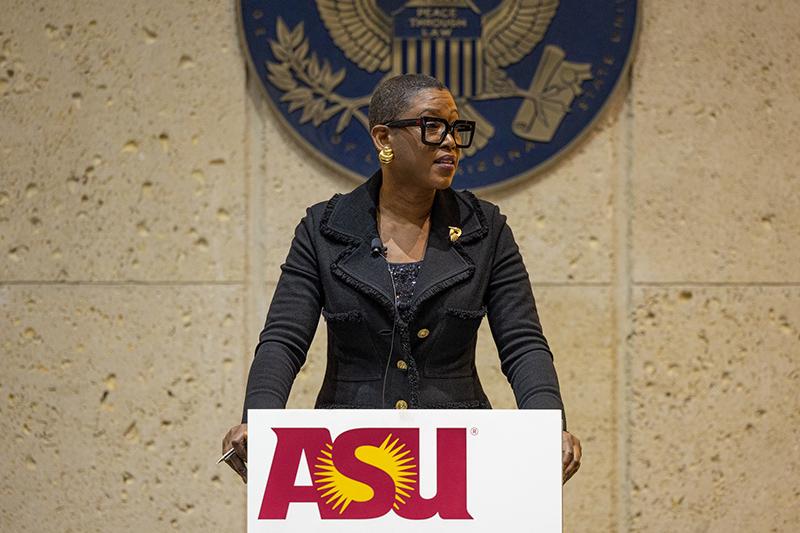 Reimagining a better future.
Students in the School of Social Transformation become globally informed leaders in community engagement, research advancement and the continued effort to break down barriers.
Solving society's biggest problems.
How do we live? How do we organize? What is just and right? And who gets to decide? Our centers and initiatives lead transformative research that answers society's fundamental questions.
A new generation of leaders.
Our students become globally informed members of society who are interdisciplinary, team-oriented, real-world problem-solvers that can thrive in any environment, career or pursuit.
Community program manager
Government agency employee
Women's services provider
I will continue my education and pursue my master's degree in museum studies and research contributions of African Americans within the U.S. military.
My dream after that would be to work at the Smithsonian and share my love for history and African American culture with anyone who wants to learn."
Tashieka Russell
BA in African and African American studies, 2023.