The John P Frank Lecture is the School of Social Transformation's signature annual event.

The endowed lecture series honors the memory of attorney John P. Frank (1917-­2002), a leader in the Arizona legal community and one of our nation's great legal minds.

The series, which focuses on pressing justice issues of our time, honors Frank's life-long commitments to justice, scholarship and law. Justice and Social Inquiry is proud to host the John P. Frank Lecture, which has been made possible through the generosity of the Phoenix law firm Lewis Roca Rothgerber Christie LLP (formerly Lewis and Roca), which Frank joined in 1954, and Frank's many friends and admirers.

Read the edited collection of the first 12 lectures in Law and the Quest for Justice.
About John P. Frank
John P. Frank is recognized as part of the team that represented Ernesto Miranda before the U.S. Supreme Court in 1966 – the case in which the High Court ruled that suspects must be advised of their right to legal counsel. Frank wrote or delivered arguments for numerous First Amendment and desegregation cases and made important contributions to the historical brief for Brown v. Board of Education. He is remembered as well for his expertise in civil procedure and standards for judicial disqualification. A lawyer, constitutional scholar, historian, author and mentor, his opinion was sought by presidents and Supreme Court justices and he was influential in shaping public policy in Arizona and the nation.
Join us as we celebrate the 2021 Annual John P. Frank Memorial Lecture: "Above the Law? Seeking Justice & the 21st Century Supreme Court: A Conversation with Neal Katyal."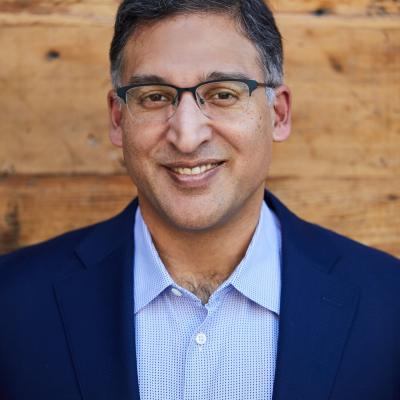 Neal Katyal is a distinguished law professor with more than two decades of experience at the Georgetown University Law Center, where he was one of the youngest professors to have received tenure and a chaired professorship in the university's history. At Georgetown, Katyal also serves as Faculty Chair of the Institute for Constitutional Advocacy and Protection.
Katyal runs one of the largest Supreme Court law practices in the world. He has argued 43 cases before the Supreme Court of the United States, more than any other minority attorney, breaking the record of Thurgood Marshall. His Ted Talk entitled "How to Win an Argument (at the Supreme Court, or anywhere) has garnered close to 1.9M views. He served as Acting Solicitor General during the Obama administration (the federal government's top courtroom lawyer). American Lawyer magazine recently named him the  top litigator of the year nationwide, and Katyal was presented with Edmund Randolph Award, the highest award the Justice Department can give a civilian. Building on his recent book, Impeach: The Case Against Donald Trump, Katyal hosts the online series Courtside, where he examines Trump's post-election litigation. Katyal is now serving the Minnesota Attorney General's Office as a special prosecutor in the Derek Chauvin case.
Follow Neal Katyal
When: Tuesday, April 13, 2021, 6:30 p.m. PST
Where: Virtual event livestream on YouTube
Register here for John P. Frank Lecture